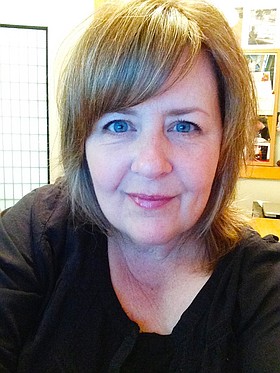 René Marie McNeel Smith
Appleton, Wash.
October 8, 1965 - September 18, 2017
René Marie McNeel Smith, 51, died peacefully surrounded by loved ones on Monday, Sept. 18, 2017, at her home in Appleton, Wash. She was born in Vancouver, Wash., the third of four children, to Roxene (Woods) and Frank McNeel, Jr. on Oct. 8, 1965.
René was a beloved wife, daughter, mother, grandmother, sister, aunt, and friend to many. She spent her childhood near Vancouver, until her family moved to Lyle in 1976, and she graduated from Lyle High School in 1984. She had a passion for life and loved to laugh and sing, moving many with her beautiful voice. She spent her time with her family and friends, traveling and hiking with her siblings, and was very active in her church, the Lyle Celebration Center, where, among other ministries, she served in ministering to children and teens, women's ministries, missions in Mexico and co-pastoring with her husband in the worship music ministry.
René was a woman of strong faith, true peace, and an unstoppable, contagious joy. She will be deeply missed by husband Robert "Bobby" Smith Jr., children Brandon (Mary) Essex, Tyler Essex and Devan (Cristel) Essex, her parents Roxene and Keith Woods, and Frank and Theresa McNeel, her siblings Chris (Andrea) McNeel, Monique (Scott) Myers, Jenny (Jeff) Heldstab, Adam McNeel, Kevin (Rebecca) Woods, Kurt Woods, Brian (Wendy) Scattergood, and Kevin (Jerissa) Scattergood, 10 grandchildren and numerous loving relatives and friends.