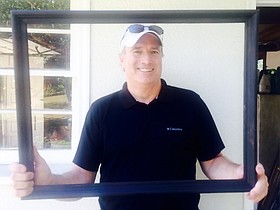 Thaddeus "Tad" William Byrne
Portland, Ore.
October 8, 1957 - September 17, 2017
On the morning of Sunday, Sept. 17, 2017, Thaddeus "Tad" William Byrne, 59, passed away after unexpected complications from surgery and illness in Portland, Ore.
Tad was born to Margaret Mary (Sarsfield) Byrne and the late Joseph Linden Byrne in Palo Alto, Calif., on Oct. 8, 1957. Tad and his family moved to The Dalles, Ore., in 1961. Tad attended St. Mary's Academy as a child and graduated from The Dalles High School as a part of the class of 1975. He then attended the University of Oregon. A lover of skiing, golfing, and his family, Tad spent his life in the Mount Hood and Portland regions.
Tad is preceded in death by his nephew, Sean Priest. He is survived by his daughter Stephanie, step-daughter Aimee Simpson (Steve), dear friend Angela Teuscher, sister Mary Jo Baldwin (Bill), brother Michael (Teri), brother Pat (Kathy), sister Maggie Pando (Eloy), sister Kathleen Priest (Karl), sister Helen Claire Ebey (Cal), and sister Deirdre McPheeters (Andrew). Tad also leaves behind 19 nieces and nephews, nine great-nieces and nephews, two step-grandchildren, and many more — all of whom will miss his good stories and warm laugh.
A memorial service will be held at Holy Redeemer Catholic Church, 25 N. Rosa Parks Way, Portland, on Oct. 7, 2017, at 9 a.m. Donations in Tad's name can be made to the Pongo Fund and Animal Aid.

Services for Thaddeus William Byrne
October 7, 2017

Memorial service: 9 a.m.
Holy Redeemer Catholic Church, 25 N. Rosa Parks Way, Portland