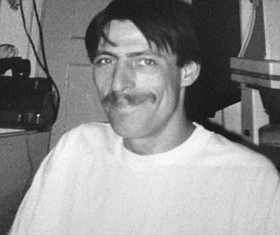 Kenneth Ray Kaske
Hood River, Ore.
January 15, 1965 - December 2, 2017
Kenneth Ray Kaske of Hood River, Ore., passed away Dec. 2, 2017, at the age of 52. Kenneth was born Jan. 15, 1965, to Ernest and Genevieve in Wenatchee, Wash., but grew up in St. Helens, Ore. After St. Helens, the family moved to Portland, Ore. In his early 20s, he settled and went to school for a CNA license.
In 1988, he met his wife, Tena, and soon after, they married. Sadly, six months after the marriage, he lost the second love of his life, his mother. After his CNA job, he took up his true passion as a carpenter. He then would go on to build trade show exhibits for Nike, Nintendo, and many more.
In 1993, his first daughter, Kenndra, was born. They moved to Cascade Locks, Ore., soon after in 1995. From there, he kept doing his woodworking on top of being a volunteer Firefighter and EMT for Cascade Locks. He also volunteered for things like being Santa for the school's Christmas concerts and canned food drive, did activities for the towns' summer Parks and Rec program, and started the AWANA Club at the Cascade Locks Community Church, where he was also a member.
In 2000, his second daughter, Hannah, was born, completing his little family. In 2002, he began working for Providence Hood River doing maintenance and stores, stocking supplies for the hospital. In 2005, his working career ended when he was diagnosed with Alpha 1. Even though he became ill, this did not stop him from doing his hobbies with his children, like fishing and drawing. His children were his world and even at the end, he did everything in his power to do right by them.
Ken is survived by his daughters, Kenndra of The Dalles, Ore., and Hannah of Hood River, stepson son Paul and his family, Parker, Irelynd, and spouse Erin of Springfield, Ore., and two other children, Gage and DeLane, stepdaughter Sarah and her children Sierra and Dominic of Portland, sisters Laura and Sarah, brother Mike, the love of his life, Tena of Hood River, and in-laws Ralph and Pat, who he loved as his family.
His family invites all to join in a celebration of life on Saturday, Jan. 6 at 3 p.m. at the Cascade Locks Community Church. The family would also like to thank the HRPMH nurses and staff at the infusion center for the love and care you all had for him.
Services for Kenneth Ray Kaske
January 6, 2018

Celebration of Life: 3 p.m.
Cascade Locks Community Church