Verna "Colleen" Nash, 81, of Scio, Ore., passed Friday, Feb. 27, 2015, at her home with family at her side. The daughter of Delbert and Eula (Stewart) Herman, she was born Feb. 21, 1934, in Nowata, Okla. She married William ...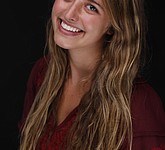 Madison Jewel Baird, 20, passed away at Harborview Medical Center in Seattle on Feb. 11, 2015, after sustaining injuries in a bicycle accident near Walla Walla. She was a sophomore Spanish and health science major at Walla Walla University. She ...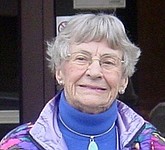 Jane Eleanor Gary passed away on Sunday, Feb. 15, 2015, at Hawks Ridge Assisted Living in Hood River, Ore. Jane was born on Aug. 1, 1920, in Detroit, Mich., to John Rayder Williams and Ethel May Blackford. Jane, her older ...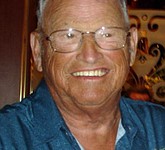 George Russel Nichols, longtime resident of Gresham, Ore., died on Tuesday, Feb. 17, 2015. He was 79 years old. George was born in The Dalles, Ore., on Dec. 9, 1935, to Russel H. and Marjorie M. Nichols. He spent the ...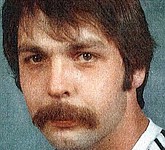 Curtis Fehrs, 60, passed away Tuesday, Feb. 24, 2015, at PeaceHealth Southwest Ray Hickey Hospice House in Vancouver, Wash. Curtis was born Sept. 3, 1954, in The Dalles, Ore., to Edward and Faye (Merrill) Fehrs. After graduating from The Dalles ...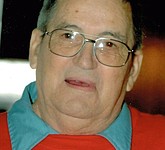 Melvin G. "Mel" Lucas passed away Monday, Feb. 16, 2015, after a long battle with cancer in The Dalles, Ore., with his family by his side. Mel was born in Alexandria, Minn., the fourth of eight boys, to Paul Harold ...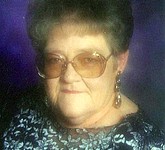 Mary Josephine Prine, 79, passed away Feb. 23, 2015, surrounded by family at her home in Hood River, Ore. Mary was born Feb. 13, 1936, in Palisade, Colo., to William and Helen (Beal) Setchfield. Throughout her life Mary resided in ...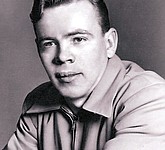 Dale E. Moore, 84, of Helena, Mont., formerly of Hood River, Ore., passed away Feb. 12, 2015, in Helena. Dale was born Oct. 18, 1930, to Everett Ray and Jenny Blanche (Church) Moore in Lead, S.D. He made Hood River, ...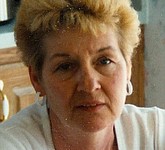 Patricia Rae Kahoe, 75, passed away on Saturday, Feb. 14, 2015, at Hawks Ridge Assisted Living in Hood River, Ore. Patricia was born on July 20, 1939, in Langdon, Kansas, to Robert Allen and Maxine Jeanette (Brown) Williams. She moved ...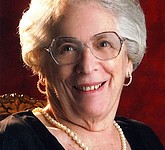 Beverly Mildred Blumenthal, 90, passed away Friday, Feb. 6, 2015, of age-related causes at Farmington Square Assisted Living in Beaverton, Ore. Bev was a native of Hood River County, having been born to Clyde and Mildred (Andrus) Cox on Dec. ...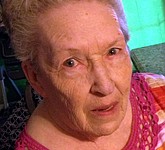 Jo Ellen (Smith) Cox, 77, of Sun City, Ariz., went to be with the Lord Tuesday, Feb. 10, 2015, at her home in Sun City. Jo Ellen was born Aug. 27, 1937, in Susanville, Calif., to Floyd and Margie Smith. ...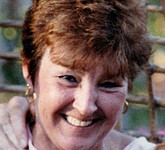 Diane Betz Winterholler, 82, of Beaverton, Ore., passed away peacefully Friday, Jan. 16, 2015, at her home surrounded by those she loved. Diane Marie Taneyhill was born July 9, 1932, in San Pedro (Los Angeles), Calif., to Irvin Taneyhill and ...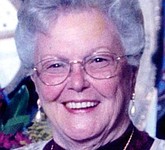 Beverly Hawke passed away Feb. 4, 2015, in Hood River, Ore. She was born July 30, 1926, in Redwood City, Calif., to Darrell Geddes and Elizabeth Paxson. In 1999 Beverly moved to Hood River from Sonora, Calif., after the passing ...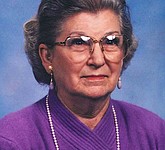 Lura Christine Osburn, 96, passed away Jan. 31, 2015, at Providence Brookside Manor in Hood River, Ore. She was born March 18, 1918, in Beaudry, Ark., the oldest of five children of George R. and Ethel Johnson Trantham. She was ...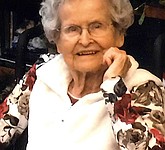 Erma Idella Bryson was born Jan. 17, 1924, in Weiser, Idaho, to Ernest and Flossie Attebery, who lived in Mann Creek, not far from Weiser. She graduated from Dayton High School in Washington and went on a road trip to ...