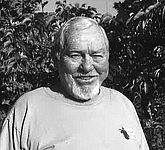 Hood River, Ore.
Deward Leroy Cain, aka Dude, the first chief of police of Sun Valley, Idaho, was born on Nov. 5, 1925, in Warren, Idaho. He passed away Sept. 2, 2017, in Hood River, Ore. Dude started at an early age serving ...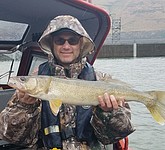 Our wonderful father, son, brother and friend, Robert E. McNerney, lost his courageous 10-month battle with cancer on Aug. 29, 2017. He passed away surrounded by his family at his home in Mount Vernon, Wash. Robert was born in Vancouver, ...
Hood River, Ore.
Saburo (Sab) Akiyama of Hood River, Ore., passed away peacefully, surrounded by family, Thursday afternoon on Sept. 7, 2017, at Brookside Manor in Hood River. Sab was born at home on April 7, 1924, in Oak Grove, the fourth of ...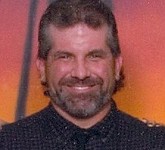 Troy Lee Herman was born June 10, 1965, and raised in Hood River, Ore., to Lee Roy Herman and Nola Hardman. They moved around the valley, meaning that Troy had friends all over town. By the time high school came ...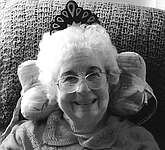 Gloria Joan Graves went to be with the Lord on Sept. 7, 2017, at the age of 91. She was born in Glendale, Calif., on April 29, 1926, to Henry and Mildred Bolinger. In 1941, she moved to Prineville, Ore., ...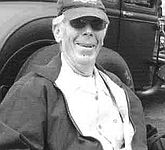 Hood River, Ore.
On Sunday morning, Aug. 27, 2017, Richard McCurdy passed away peacefully with his family by his side. He was born May 25, 1939, in Long Beach, Calif., the son of Bruce and Mary McCurdy. He graduated from Canoga Park High ...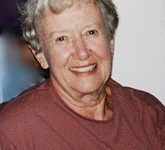 Medford, Ore.
Margie Adele Palmerton Newman, age 90, formerly of Klamath Falls, Ore., and Sheridan, Wyo., passed away in Medford, Ore., Friday, Aug. 25, 2017, at Farmington Square Memory Care Center. Margie was born March 12, 1927, to Loren and Edith Palmerton ...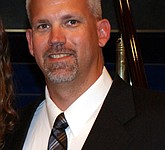 Hood River, Ore.
Michael "Mike" Wayne Anderson died Aug. 25, 2017, in Hood River, Ore. He was 46 years old at the time of his passing. Mike was born on July 28, 1971, in Hood River, Ore., to Jan and Leslie (Dinsmoor) Anderson. ...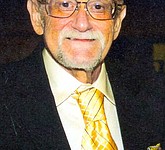 Hood River, Ore.
Don Benton: A life lived well. Bullets whistling past his ears, he zigzagged through the battlefield, responding to cries for a "Medic!" Don "Doc" Benton risked his life in battle after battle to serve his injured comrades as a combat ...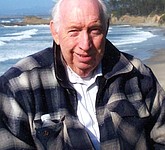 Robert Norman Frizzell was born Aug. 12, 1936, in Keystone, Calif., now renamed Carson, Calif., a suburb of Los Angeles. He was the seventh child of George Dewey and Myrtle (Scott) Frizzell. He attended the Gardena schools, graduating from Gardena ...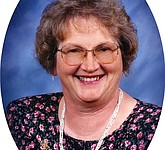 Parkdale, Ore.
Katherine "Kathy" Elaine McNerney of Parkdale, Ore., passed away Aug. 31, 2017, at Vibra Specialty Hospital in Portland, Ore. Kathy was born at Hood River Hospital on May 20, 1941, to Eugene and Elizabeth (Sturges) Wright. Kathy's childhood home was ...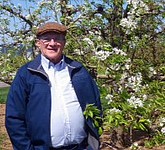 Joseph J. (Jerry) Giarraputo was taken from those he loved on Aug. 24, 2017. Born Feb. 20, 1943, in Brooklyn, N.Y., he was the oldest son of the late Julian and Anne (Humphrey) Giarraputo. Jerry graduated with a BA in ...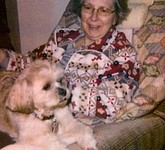 Hood River, Ore.
Carol Ann Faull went to be with her Lord on Aug. 30, 2017, at Ashley Manor, in Hood River, Ore. She was surrounded by good friends. Carol was born in Wilkes Barre, Pa., on Oct. 30, 1937, and was 79 ...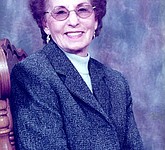 Hood River, Ore.
Oramay Hartley passed away on Thursday, August 24, 2017, at 8:10 p.m. at the Hood River Care Center. She was 87 years of age at the time of her passing. Oramay and her twin sister were born May 16, 1930, ...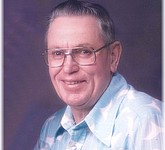 Ralph Dewitt Claflin passed away Aug. 27, 2017, at Columbia Basin Care Center of The Dalles, Ore. Ralph was born Dec. 6, 1927, and was 89 years of age at the time of his passing. He was a 50-plus year ...