Jacqueline Marie Benzel Miller passed away Monday, Jan. 25, 2016. She was born in Hood River on March 26, 1933, to Jake and Cleo Benzel. She attended schools in Hood River and college at Pacific University. She was a teacher ...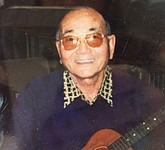 Danny C. Eguchi's wife and family members were with him when he went to be with our Lord on Jan. 27, 2016, in his home. Danny was born in Hawaii to Keiji and Hatsuyo Eguchi on May 1, 1930. He ...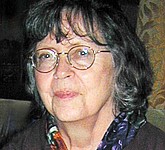 Marilyn West Pheasant, 83, died on Jan. 20, 2016, from complications from vascular dementia. She leaves her daughter, Elizabeth Pheasant, along with her sister-in-law, Martha Ullman West, her niece, Alice Emily West, grandnephews Michael Johnson, Jeff Johnson, and Feodor West, ...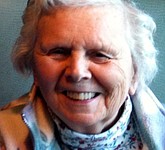 Joan Lorraine Davis, native to New York, and a resident of Oregon for almost 50 years, died of age-related causes in Portland, Ore., on Jan. 23, 2016. She was born in Queens, N.Y., on Sept. 3, 1927, to John and ...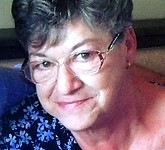 Wanda Faye Hodges Phipps, 67, of The Dalles, Ore., passed away Jan. 25, 2016. Wanda was born Nov. 9, 1948, in Boynton, Okla., to Ferba L. Bell Hodges and Henry Hodges. In 1967, she married Fred Phipps in Union Gap, ...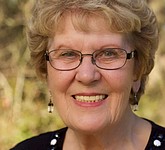 On Jan. 4, 2016, Sylvia Yvonne Bisping went to be with the Lord, where she will be able to see her husband Ray again, as well as numerous other family members, close and dearly loved friends. After successfully beating breast ...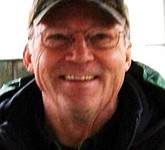 Roger Allen Muma, 65, passed away unexpectedly on Jan. 12, 2016. He had a heart attack while sleeping in his Brush Prairie, Wash., home. He was born May 31, 1950. His heart was heavy at the time of his death, ...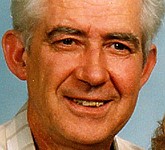 Donald LaVerne Smith was born in Severance, Kansas, on Aug. 4, 1934, to parents Agnes Zelma (Jones) and Charles Francis Smith. The family moved to Oregon when he was 1 year old. Donald spent summers traveling with his parents throughout ...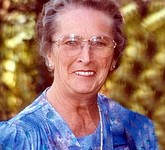 Longtime Mosier resident Elaine Marie (Herman) Huskey passed away Thursday, Jan. 14, 2016, at home, in the presence of family and friends. Elaine, next-to-the-youngest of eight children born to Frank and Maggie (Partin) Herman, was born in Antlers, Okla., April ...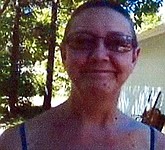 Bonnie Lynne Johnson, 61, of Cave Junction, Ore., died Sunday, Dec. 27, 2015, at Rogue Regional Medical Center in Medford, Ore., after a long battle with cancer. Bonnie was born Aug. 23, 1954, in Hood River, Ore. On Oct. 7, ...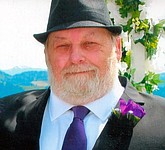 John Lee Hunter, 65, passed away Jan. 13, 2016, at his home. John was born July 4, 1950, in Madera, Calif., to John V. and Marie (Lemmons) Hunter. He was raised by his father in Washington and Oregon they traveled ...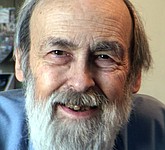 George Harold Kirby, a lifelong resident of Hood River, Ore., passed away in his home on Jan. 10, 2016, following a brief illness. He was born on Jan. 30, 1949, at Hood River Hospital, to Harold "Butch" and Lora Ann ...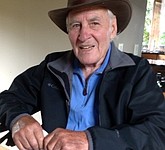 On Jan. 7, 2016, after 100-plus years, John Richard Bucher slipped into our memory, ending an era. As a numbers man, "Gramps" chose the 7th as his birthday present to his wife, and our mother. Dad was born Aug. 15, ...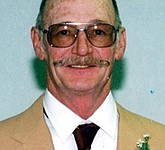 Jimmy Dow Taylor, 74, of Kennewick, Wash., passed away Dec. 25, 2015, in Sutherlin, Ore., of cancer. He was born May 18, 1941, in The Dalles, Ore., to Malcolm and Vera (Vogel) Taylor. Jim served in the U.S. Air Force ...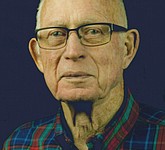 James "JP" Mallon passed away in Portland, Ore., on Jan. 5, 2016. He is survived by Shirley Mallon, his wife of 64 years, his brother Richard, his son Terry and his wife Ellen Bernards-Mallon, his son Cary and his wife ...