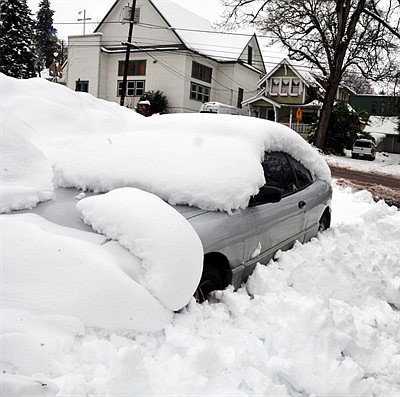 There's a car under there somewhere.
Digging out seemed to be the theme for the day Wednesday after anywhere between six inches to over two feet of snow was quickly saturated once temperatures rose and snow tunred to rain.
More wet weather is in store for the next several days, with forecasts showing mixed predictions, ranging from simply a whole lot of rain to another round of snow across the central and eastern Gorge.
Stay tuned ...