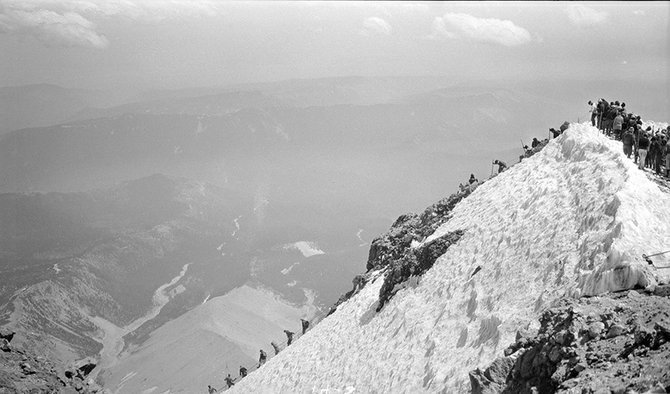 Every year in the 1930s and 1940s, Alva Day recorded the annual Mount Hood climbs guided by the American Legion.
Stories this photo appears in:

Museum exhibit reveals the photography and adventurous spirit of Alva Day
"Bear Wallow, 12:50, 11-6-39": so says the caption on the Autographic camera image of a smiling man clothing a hat while standing in a field. The rustic, plain-faced image befits its subject, the photographer Alva Day (born in Colorado, 1887, died in Oregon in 1955, and buried at Idlewilde Cemetery).