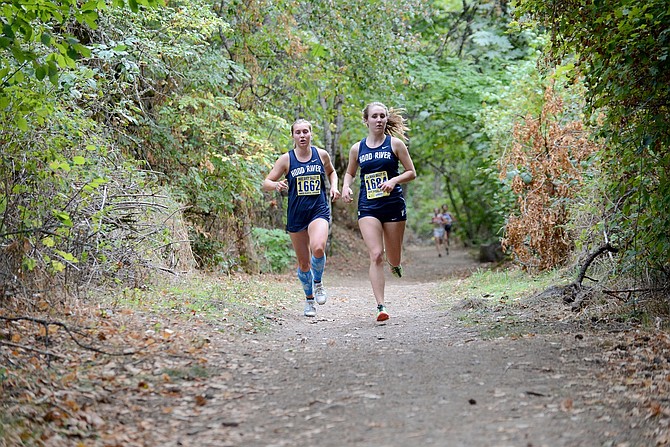 HRV's Daisy Dolan (bib No. 1662), runs alongside teammate Lauren Robinson. The two finished second and first overall, respectively.
Stories this photo appears in:

It's only a few races into the cross country season, but on the heels of an all-around excellent HRV performance at a pair of invitationals this past week, the Eagles already look like they're in peak form.