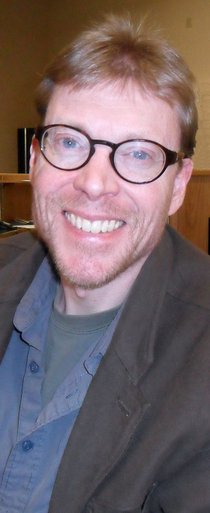 Jim has worked for the Hood River News since 1996. In addition to working in the Composition Dept, which handles computerized page layout and ad production, Jim compiles the weekly Entertainment Update column and highlights the Gorge music scene with his popular Entertainment Blog.
Jim is a fan of bluegrass music, a dark beer lover, and an avid reader of science-fiction. He lives in Mosier.
Recent Stories
Jim Drake's Entertainment Blog
The story in the news last week on the upcoming auditions for the CAST production of "Good People" prompted me to contact director Judie Hanel and ask her a few questions on a topic I know very little about: auditioning for a play.
A year ago I had the pleasure to interview NYC-based folk singer Christine Lavin. She was supposed to do a show at the Aladdin Theater in Portland but unfortunately the show got cancelled at the last minute.
The best Christmas songs you've never heard, and getting ready for 2015

Music at Springhouse Cellar with mile marker 6
Austin resident and Gorge native Ben Ballinger is taking a slightly different marketing approach on "The State I'm In," his sixth album to date. Ballinger signed with Good Horse Records, and it's called "records" for good reason — that's what they make.
It's serendipitous that I get to write about a band, during the Thanksgiving holiday no less, which actually thinks about others and makes a special point to give back to their community.
Willie & Nelson at The Pines; more
Cowboy Gathering returns Nov. 29; more
'Easy Boys' at River City Nov. 26; Tess Barr at Double Mt.; more
'Old Soul' at CEBU Nov. 15; more